What if you had the chance to have a day out from the office to unwind and get your team-spirit back on a perfect sun-shinning day? Surf is up, dudes!
Drag your team (up to 15 elements) out to the Atlantic-ocean and come play with the activities we will organize for your crew involving lots of water, cooking, cooperative exercises and of course lots of fun. Join our camp for a memorable day or week!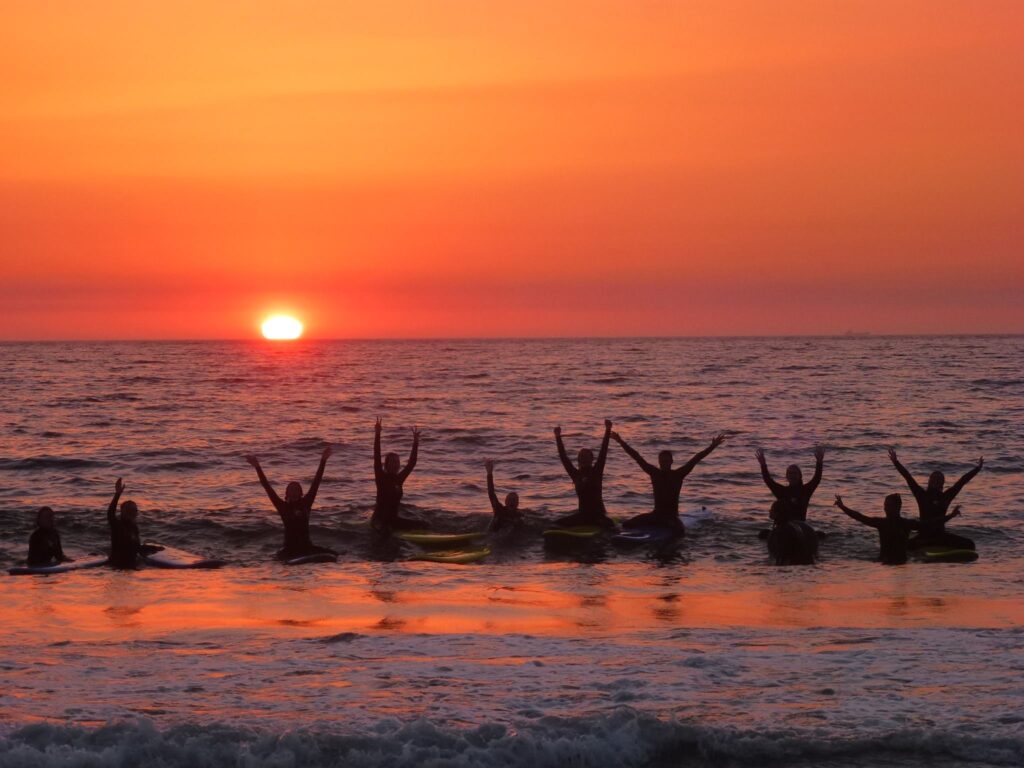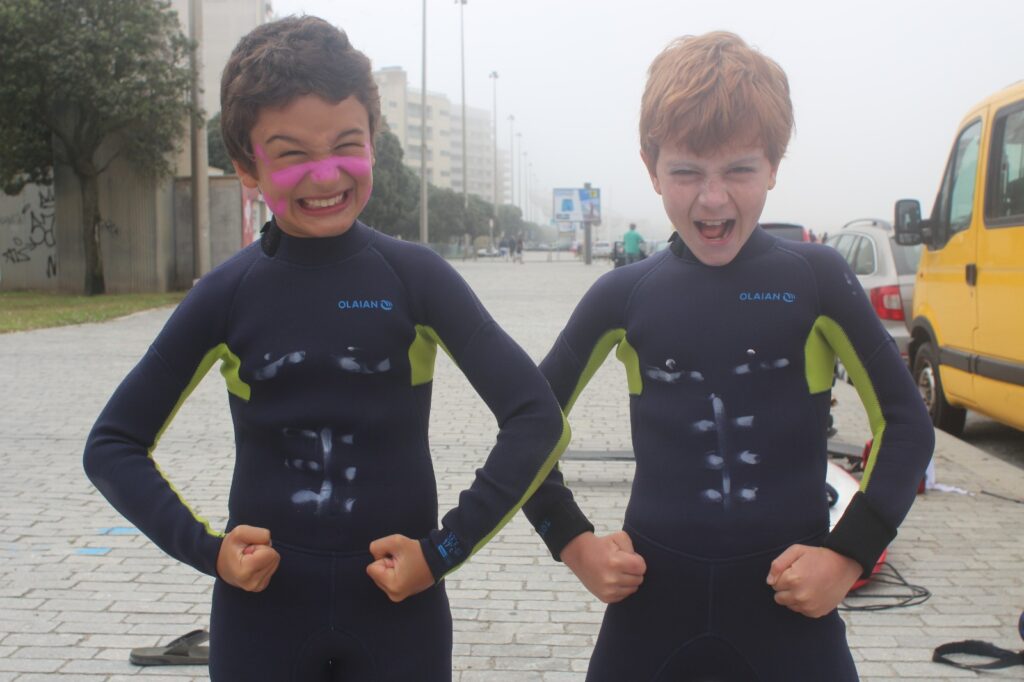 The surf summer camps are a week-long experience for all level junior-surfers to start or improve their surfing skills in a group. Besides the sports, the summer camps are also a more global sustainable learning experience.
We want to make sure our students learn, get-together, share life and have good experiences.
To practise water sports you need balance. From our point of view, mutual respect, for people and the planet is as important as doing a perfect tube. We encourage a holistic view of surfing as a lifestyle that means: taking care of ourselves through respecting ours and others physical and emotional space, environmental awareness and keeping a healthy diet that complements our main sport activity: surf. Mindfulness and yoga will also be part of the program.
Bachelor and birthday PARties
Pura Vida organizes tailor-made solutions for birthday parties and bachelor parties including surfing activities. Contact us and we will plan together the most unforgettable and special day/week of your life!